History - Geography > USA > Maps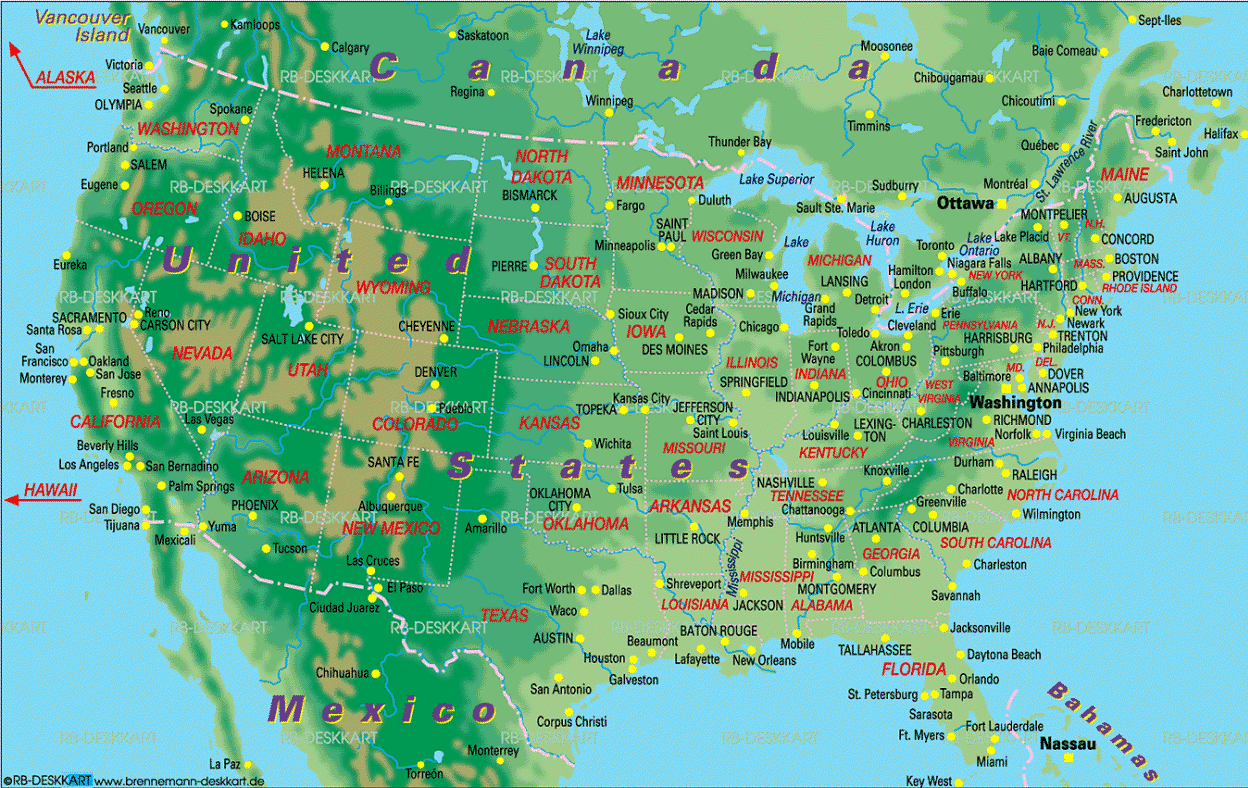 Added 25.12.2005.
© 2005 by RB-DESKKART und SCHIRMER MEDIENSERVICE.
http://www.welt-atlas.de/datenbank/karte.php?reg=99&kat=0&kartenid=0-9013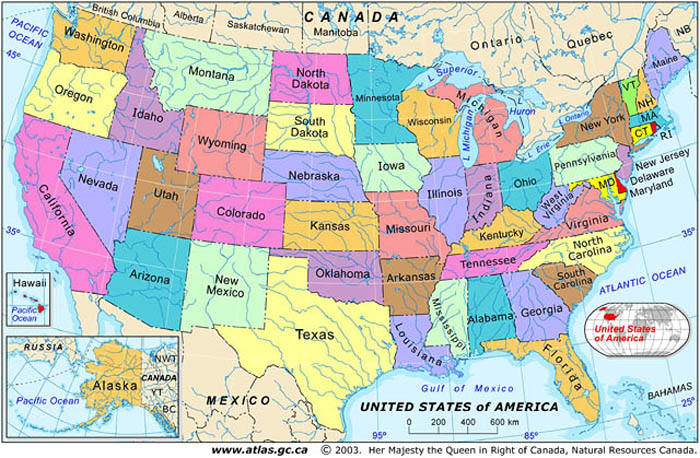 http://longstrom.com/longstrom/united_states_nice_large.jpg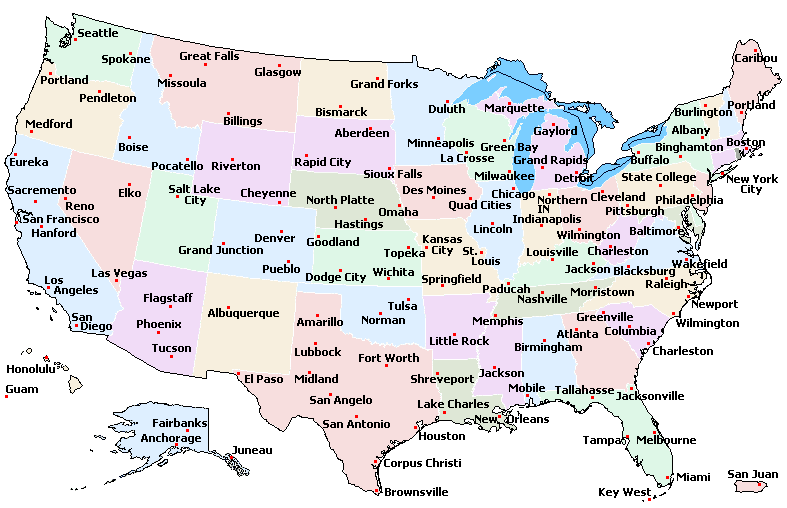 National Weather Service October 2004
http://www.crh.noaa.gov/mpx/nwsos.html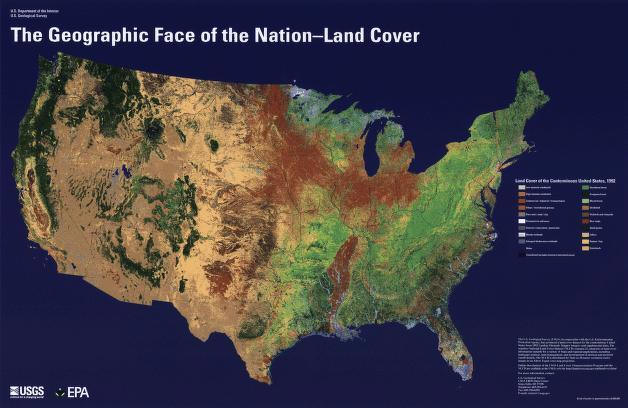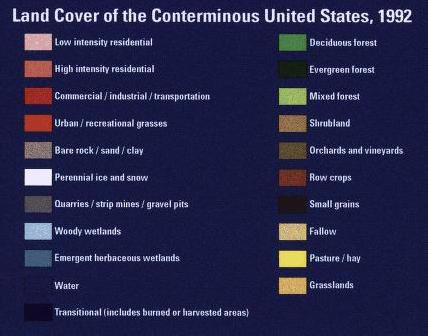 The Geographic Face of the Nation--Land Cover
The U.S. Geological Survey (USGS),
in cooperation with the U.S. Environmental Protection Agency,
has produced a land cover dataset for the conterminous United States
from 1992 Landsat Thematic Mapper imagery and supplemental data.
The seamless National Land Cover Dataset (NLCD)
contains 21 categories of land cover information
suitable for a variety of State and regional applications,
including landscape analysis, land management,
and development of nutrient and pesticide runoff models.
The NLCD is distributed by State as 30-meter resolution raster images
in an Albers Equal-Area map projection.
Online descriptions of the USGS Land Cover Characterization Program and the NLCD are available at http://landcover.usgs.gov/
added 16.2.2005 > http://geography.usgs.gov/www/products/geoface.html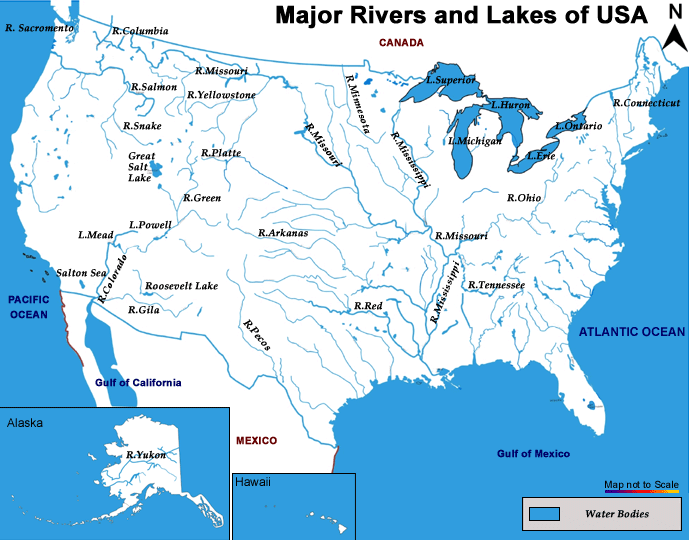 USA River Map
added 28.3.2005
http://www.mapsofworld.com/usa/usa-river-map.html
Civil war map 1861-1865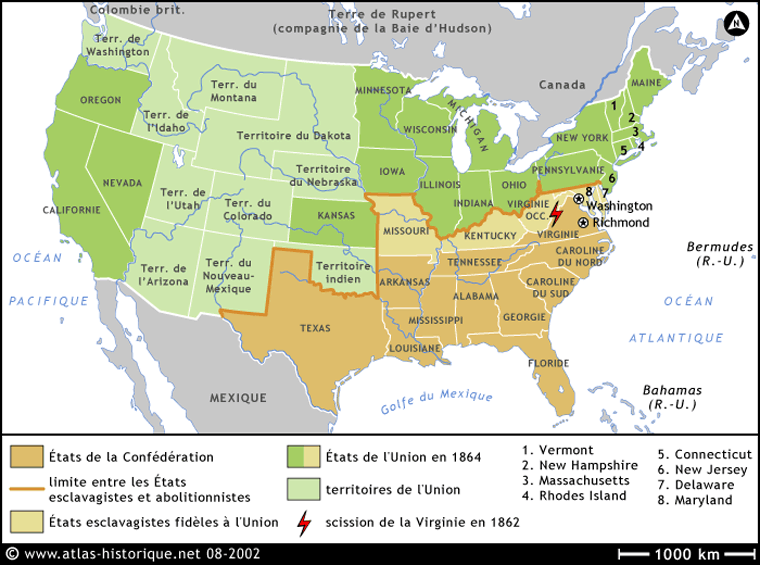 © Guillaume Balavoine 2002-2004 (mai 2004)
mise en ligne septembre 2002
added 25.2.2005
http://www.atlas-historique.net/1815-1914/cartes/UsaSecession.html
http://www.atlas-historique.net/index.html
http://memory.loc.gov/ammem/cwphtml/tl1861.html
http://memory.loc.gov/ammem/today/jan10.html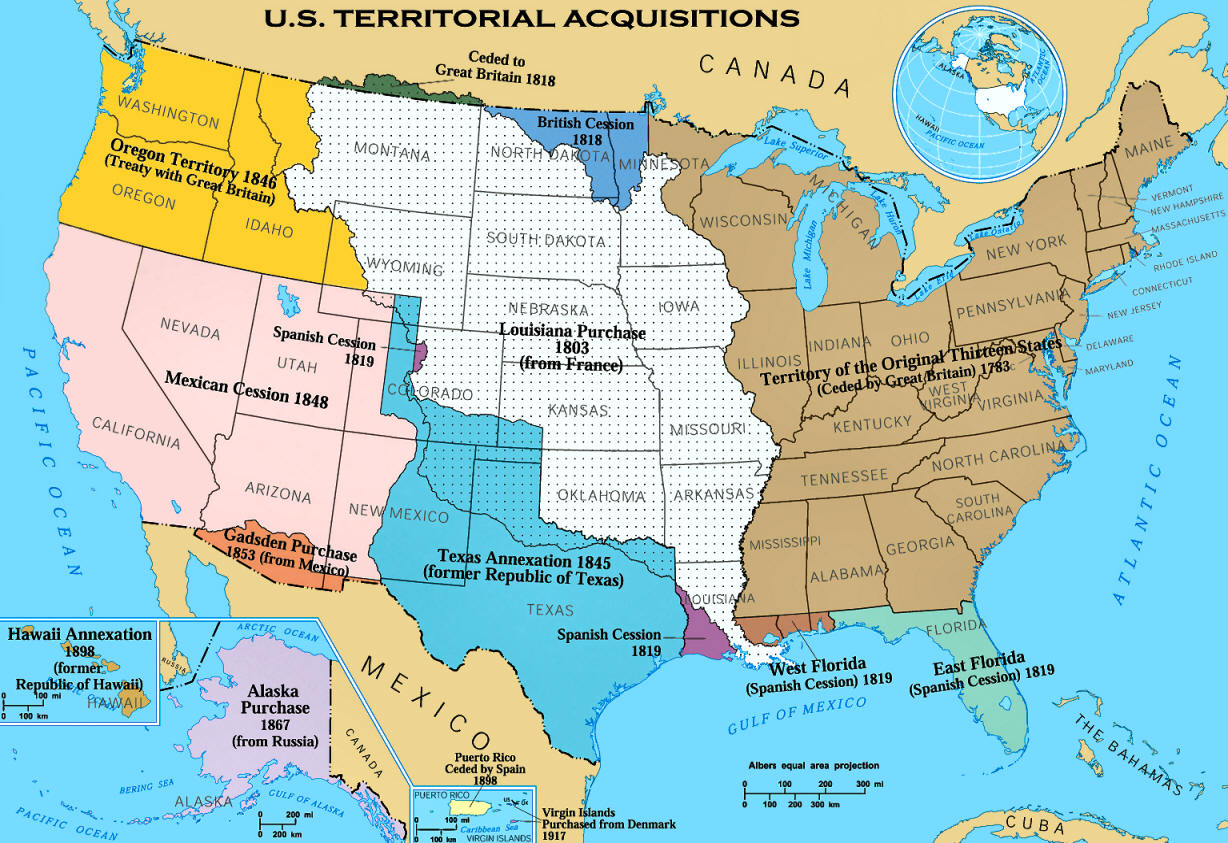 U.S. Territorial Acquisitions
Wikipedia
http://en.wikipedia.org/wiki/File:U.S._Territorial_Acquisitions.png
added 31 January 2009