About us
Learning English
and discovering / understanding
UK and US history
with news stories,
interactive articles,
videos, podcasts, photos,
cartoons, comics,
illustrations, posters
and interactive maps.
Navigation / interactivity:
Anglonautes is optimised for Firefox.
Firefox is available
in over 90 languages,
and compatible with
Windows, Mac and Linux.
With Firefox,
Anglonautes is fast to load
and smooth to interact with.
Going back
to previous point on previous page
when clicking browser / mouse
back button:
from an external page
listed on an Anglonautes page,
Firefox will bring you back
exactly where you were
on the Anglonautes page.
computers, tablets, phones
More than 10,000 NPR podcasts
are embedded
into les Anglonautes.
These embedded podcasts
can sometimes be hidden
behind "a cookie wall" :
To see NPR podcasts
without cookie wall,
go to Chrome or Firefox settings
and block third-party cookies (Chrome)
or all cookies (Firefox)
or
block cookies with add-ons
↓
More Firefox language support extensions

instant translation and pronunciation
Stats from Sitemaps.com
April 10, 2023
6 300 pages
13 664 images
2 932 videos
Anglonautes
is best viewed with Firefox
on photo editing 2K / 4K monitors
in full-screen mode.
First beautiful MC
responsive design edition:
December 2020.
First edition:
September 2001.
Warning:
graphic images / distressing content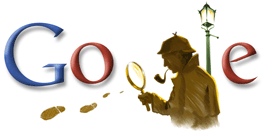 Anglonautes ®
is a nonprofit, educational website.
No cookies. No ads. No paid links.
No donations. No gifts. No perks.
No bank account.
17 U.S. Code § 107
Limitations on exclusive rights:
Fair use
Notwithstanding the provisions
of sections 106 and 106A,
the fair use of a copyrighted work,
including such use by reproduction
in copies or phonorecords
or by any other means
specified by that section,
for purposes such as criticism,
comment, news reporting, teaching
(including multiple copies
for classroom use),
scholarship, or research,
is not an infringement of copyright.
https://www.law.cornell.edu/uscode/text/17/107
Ce site constitue
une base de données
protégée par
le Code de la propriété intellectuelle :
"Art. L.112-3.
Les auteurs de traductions,
d'adaptations,
transformations ou arrangements
des oeuvres de l'esprit
jouissent de la protection
instituée par le présent code
sans préjudice des droits de l'auteur
de l'oeuvre originale.
Il en est de même
des auteurs d'anthologies
ou de recueils d'oeuvres
ou de données diverses,
tels que les bases de données,
qui, par le choix
ou la disposition des matières,
constituent
des créations intellectuelles.
On entend par base de données
un recueil d'oeuvres, de données
ou d'autres éléments indépendants,
disposés de manière systématique
ou méthodique,
et individuellement accessibles
par des moyens électroniques
ou par tout autre moyen."
https://www.legifrance.gouv.fr/codes/
article_lc/LEGIARTI000006278879/
https://www.legifrance.gouv.fr/
loda/article_lc/LEGIARTI000006278879/2020-10-13
https://www.senat.fr/rap/l97-395/l97-3957.html
#:~:text=112%2D3%20du%20code%20de%20la%20
propri%C3%A9t%C3%A9%20intellectuelle.,auteur%20de%20l'oeuvre%20originale.