Arts > TV > 2021 > UK > It's a Sin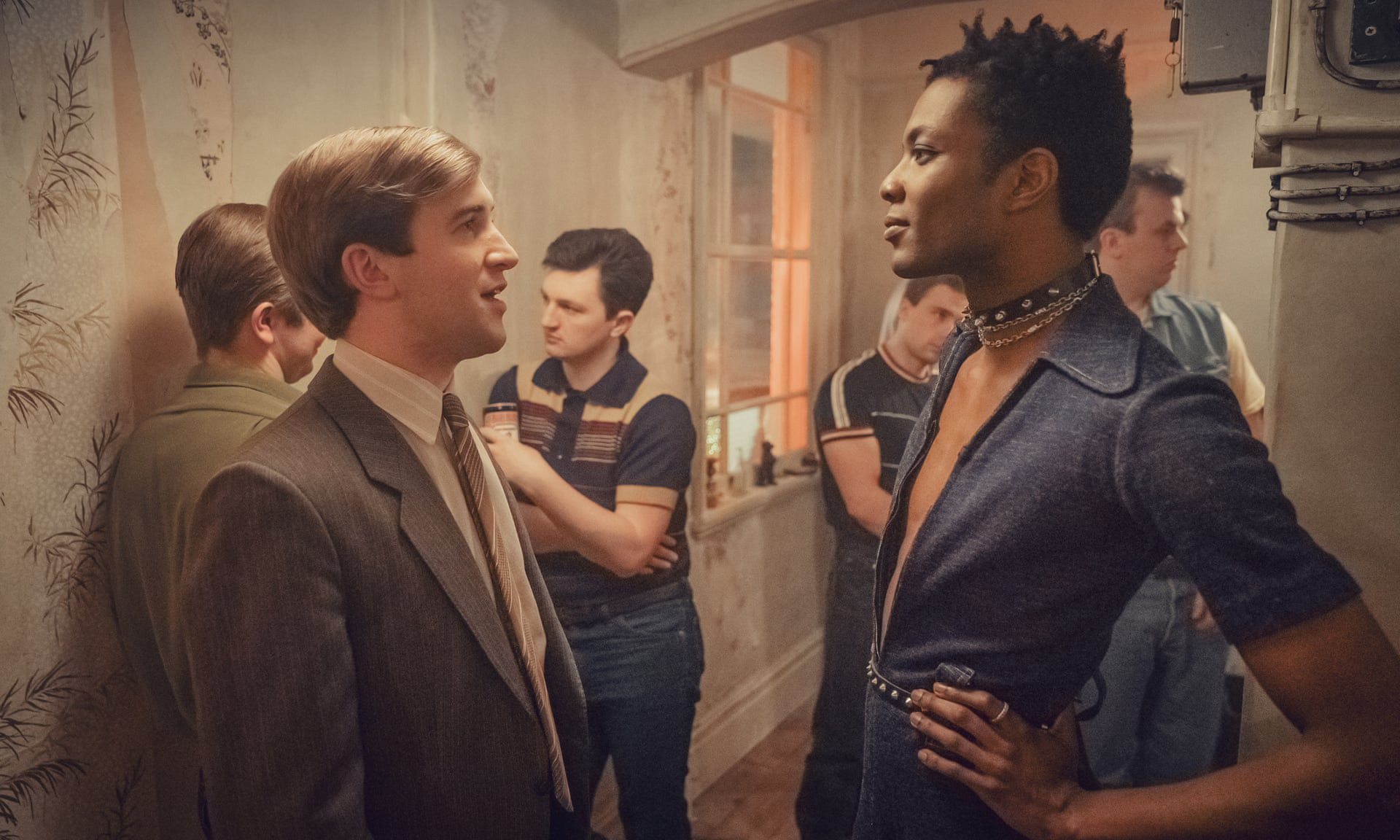 'It captures the ropey pubs with dirty dancefloors, snogging boys' …
Omari Douglas (right) as Roscoe.
Photograph: Ben Blackall/Channel 4
It's a Sin: 'There is such a raw truth to it'
G
Wed 10 Feb 2021 07.00 GMT
Last modified on Thu 18 Feb 2021 14.26 GMT
https://www.theguardian.com/tv-and-radio/2021/feb/10/
its-a-sin-there-is-such-a-raw-truth-to-it
It's a Sin 25 January 2021
It's a Sin
Video Official Trailer HBO Max 25 January 2021
Buckle up!
The latest masterpiece from the creator of Queer As Folk (UK)
is as devastating as it is endearing.
A heartfelt chronicle of young friends navigating the joys, heartbreak,
and outlandish parties that await them amidst an epidemic in 1980s London.
It's A Sin debuts all 5 episodes starting February 18th on HBO Max.
YouTube
https://www.youtube.com/watch?v=hnR5DxP2e2g
It's a Sin Channel 4
https://www.nytimes.com/2021/02/19/
arts/television/olly-alexander-its-a-sin.html
https://www.npr.org/2021/02/19/
968381311/its-a-sin-brings-a-lost-generation-of-gay-men-to-life
https://www.theguardian.com/music/2021/feb/18/
its-a-sin-music-russell-t-davies-peter-hoar-1980s-soundtrack
https://www.npr.org/2021/02/17/
968365774/its-a-sin-
series-set-during-aids-epidemic-resonates-during-covid-19
https://www.theguardian.com/news/audio/2021/feb/15/
its-a-sin-nurse-reflects-on-aids-crisis-1980s-podcast
https://www.theguardian.com/tv-and-radio/2021/feb/10/
its-a-sin-there-is-such-a-raw-truth-to-it
https://www.nytimes.com/2021/02/07/
arts/television/its-a-sin-russell-t-davies.html
https://www.theguardian.com/tv-and-radio/2021/jan/22/
its-a-sin-review-russell-t-davies-queer-as-folk-aids-channel-4
https://www.theguardian.com/tv-and-radio/2021/jan/09/
its-a-sin-its-not-about-death-its-about-vibrant-beautiful-lives
Related > Anglonautes > Arts
Related > Anglonautes > Vocapedia
viruses > retro-viruses > HIV > AIDS
faith / religion > Christians >
Related
UK > The Guardian > TV series
https://www.theguardian.com/culture/
series/watchthis
USA > NPR > Television
https://www.npr.org/sections/television/
USA > The New York Times > Television
https://www.nytimes.com/section/arts/
television